---
"Each day is a little life: every waking and rising a little birth, every fresh morning a little youth, every going to rest and sleep a little death."

arthur Schopenhauer
---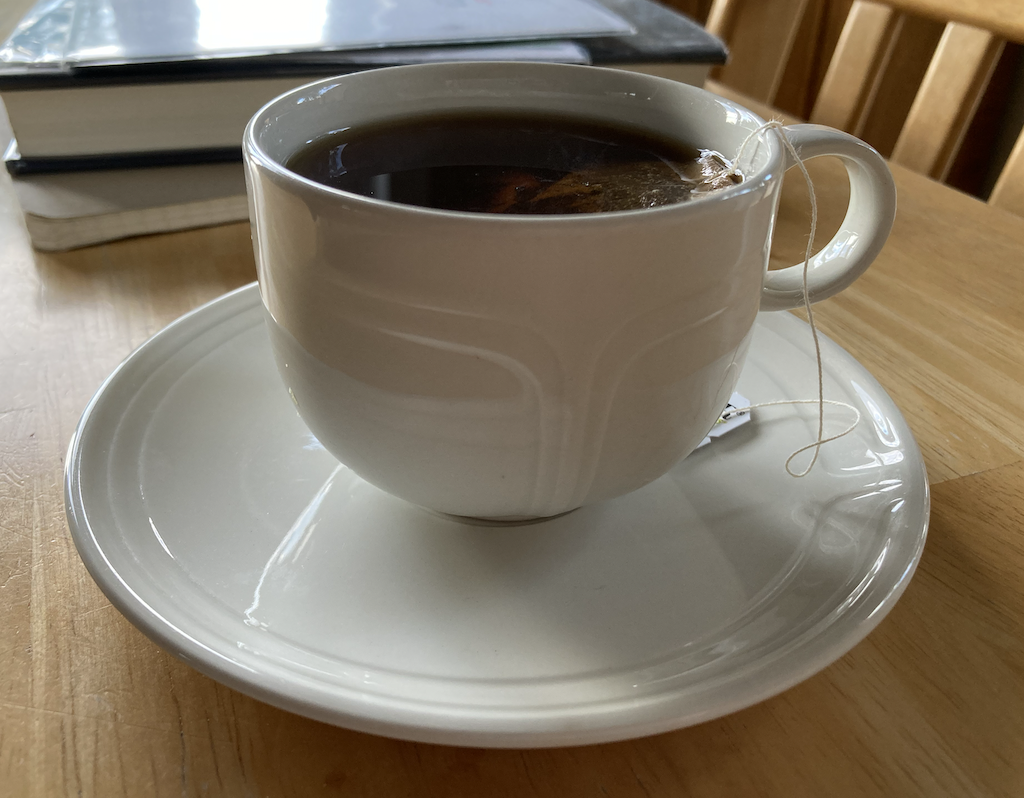 Okay, you put the kettle on, and I'll talk about tea.
As we travel, I try to pick up something I've learned from the people who live in each destination. (I mean a new tendency or intention, not an actual THING, as I'm working on paring down our possessions to very little. More on that in another post.) I look for something that feels brilliant, but also, somehow, obvious. A wise ingredient in a well lived life.
After we went to Paris, I got serious about baking fresh bread.
After Montreal, where the family with whom we exchanged houses had kitchen pots of lovely basil, I planted basil back home in my kitchen, ready to snip off and drop in the pan.
After the Netherlands, I got out my bike and pedaled to work for the rest of the school year. (Later I switched to walking.)
So, what did I pick up on our recent Hadrian's Wall Walk across northern England? Naturally, an afternoon cup of tea. I've long known, of course, like everyone else who's ever watched a period drama, about the British tea habit. But drinking it among locals, feeling it warm my soggy toes, made me understand, made it a somatic lesson that sticks. This is why travel matters–you take your body with you.
The fragrant tea and sturdy cup are important, but really it's the time of day, that punctuation mark at about four o'clock. It's the witching hour. I met a midwife once who called it the hour at which labor gets serious.The chocolate hour, a teacher friend of mine says, because a bit of quality chocolate will see you through when you're dragging. If we take 19th c. German philosopher Arthur Schopenhauer's point that our days are small lives, then four o'clock is midlife. We take stock. Maybe we need to forgive ourselves over a cup of tea, for what we meant to accomplish but didn't, what went sideways despite our good intentions. A cup of tea is civilized; moreover, it's civilizing.
Afterwards, things are set to rights. Or, mayhem is still afoot, but we rally.
What is something you've learned on your journeys? What did you bring back with you? Let's have another cup so you can tell me about it.
---
Thanks for reading! I have new posts about every week, so Bookmark Fieldtripnotebook.com .